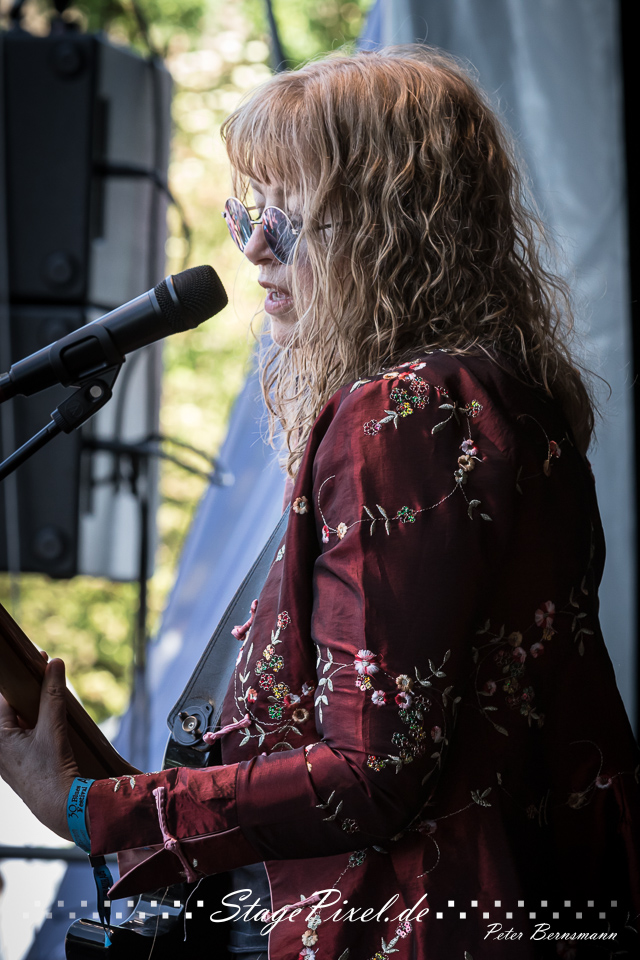 Dear Friends 
Hope you are well or getting better!
Have you listened to the new single yet? It's called The Loneliest Saturday Night. You can find all the listening links Here. 
We had a great time in Germany - photos below. We were in a rural area with fields of green barley and red poppies and were treated like stars. The stage and sound were top notch and the people lovely. I'm currently manifesting more gigs like that - Festivals, Festivals and more Festivals. I really want to play with the band when I tour this album - it's not really a solo kind of outing. So let's see what happens.
Here is the  Pre-Order Page where you can choose digital, CD, or Vinyl. Things is starting to get exciting!

The last mix has been completed by Dylan Alldredge and the next step will be mastering the whole album with John Baldwin in the coming weeks. Then I can move forward with production!
More About The Album
About two years ago, I started to emerge from a long grey tunnel and started seeing blue skies again. It was what I shall henceforth refer to as my Grey Period. I've seen darker days, certainly. It was more like a holding pattern than anything. Each day was a kind of struggle but I managed to function. Most importantly, I wasn't getting whole songs. I still received a lot of music from the song ether but wasn't able to finish anything. I decided to wait it out as I wanted to make an album that was truly inspired, rather than forced. The songs started coming in about 2 years ago and I was able to catch the whole thing each time, which I recorded for my new album, Wholly Roller Coaster, my first album for 8 years! 
For inspiration I've gone back to one of my favourite eras and places, late 60s London. Albums such as Magical Mystery Tour, Something Else, Unhalfbricking, Saucer Full Of Secrets. You probably won't hear all that in this first single, but that was my jumping off point for the album. You could add a dash of Eno and XTC in there as well.
I recorded the album in my tiny studio here in Nashville with input from some of the drummers I have played with over the years including Dave Raven, Simon Dawe, Justin Amaral, Erin Nelson and Pete Pulkrabek. Jim Hoke added horns, flutes, chimes and whimsy. Megan Palmer added some keys on the latest song. And Seth Timbs played Harpsikord.
After all that time - 8 years between albums - I have returned back to a music business that has been completely upheaved by so-called technological advances. The exclusion of CD players from cars and streaming are the two major factors. It is now extremely difficult for the Indies to make a living out there so the most important factor remains - Art For Art's Sake. That's what it comes down to (no doubt always has) and we just have to keep moving forward, creatively.
There is a lot of noise out there and it's challenge to be heard. So if you like a song you hear from your favourite indie musicians, please share it, even if it just means sharing a streaming link or a youtube video because the algorithms are designed to promote only the biggest sellers.
It's kind of a resistance movement, really. Thanks for being an intrinsic part of the Indie Resistance! Share and share a like! ;-)
Until next time, cheers and thanks!
Anne xo